xnickx
NST Parts Manager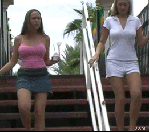 Joined: 26 Apr 2012
Posts: 35
Location: Auckland, New Zealand
Posted: Fri Apr 27, 2012 3:53 pm

Post subject: Pricing additional parts not listed

---

For all parts enquiries, please DO NOT send PMs or ask through posts/threads etc.

Chances are I will miss them and not get a reply back to you in a timely fashion and not to mention PMs can easily get lost, misplaced etc where in the email they are all safe and I can get all details needed.

So please, for future info/pricing etc, please send them all to my email:
nick@nst.co.nz or nick@cusco.co.nz



Subject -

JZS147.com Parts Enquiry [username]
(if you don't mention this I will not apply any discounts etc)

Please also remember that when you are asking for parts, if you want it to be the right part, please supply your

Frame Number

found on the chassis tag of the car (E.G. JZS147-1234567 for imports, and 17Digit VIN number for Lexus models), that way it reduces the options I get and I can get the right prices for the right parts first time around.

All PMs will be replied to with just this link.

Sorry for the inconvenience.